Please click here to contact me!
It's possible to build value with every move you make in the real estate market by leveraging Emma Co's extensive experience in real estate, design and construction.
Emma's unique perspective about how to optimize value in your real estate investments ensures you obtain the most potential from zoning and development in your neighborhood.
A natural negotiator and consistent Greater Vancouver Top Producer, Emma consistently meets her clients' real estate goals while offering options for obtaining greater value in their properties that are located in the Marpole, Norquay, Collingwood and Cambie neighborhoods.
Why Your Real Estate Experience Matters
You are about to complete the biggest transaction of your life. Something that must be done right and with care. Let me help you make sure that is what happens.
NEW TESTIMONIAL!!! Very Happy to received this Testimonial from our recent client who we have listed her property in a very competitive Downtown Condo Market!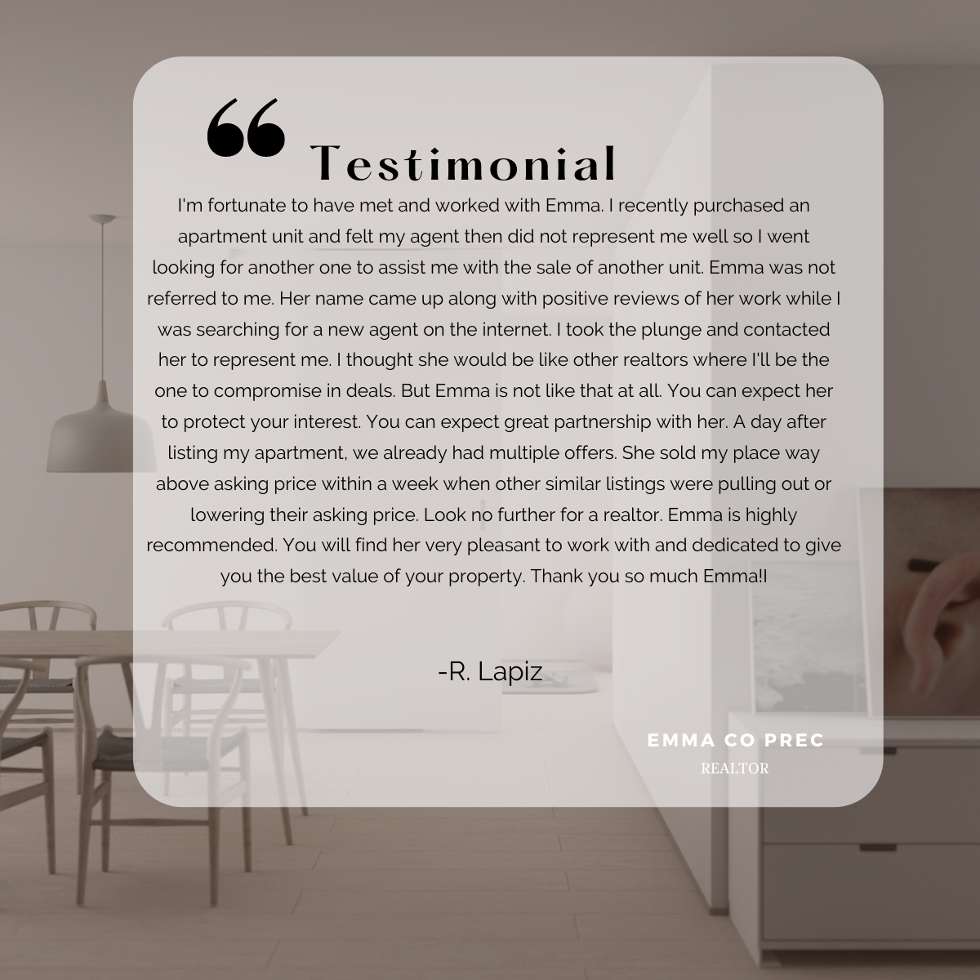 Real Estate The Right Way
Whether buying or selling, I am dedicated in treating your transaction with the upmost of care and trust. Call or e-mail me with any questions you have about buying or selling real estate.
Ready to get started?
Call or Email me today and let's discuss your next home sale or purchase.